All Leaked LoL Skins to be Released in 2023-2024
Explore a list of leaked upcoming League of Legends skins anticipated by the end of 2023 and throughout 2024.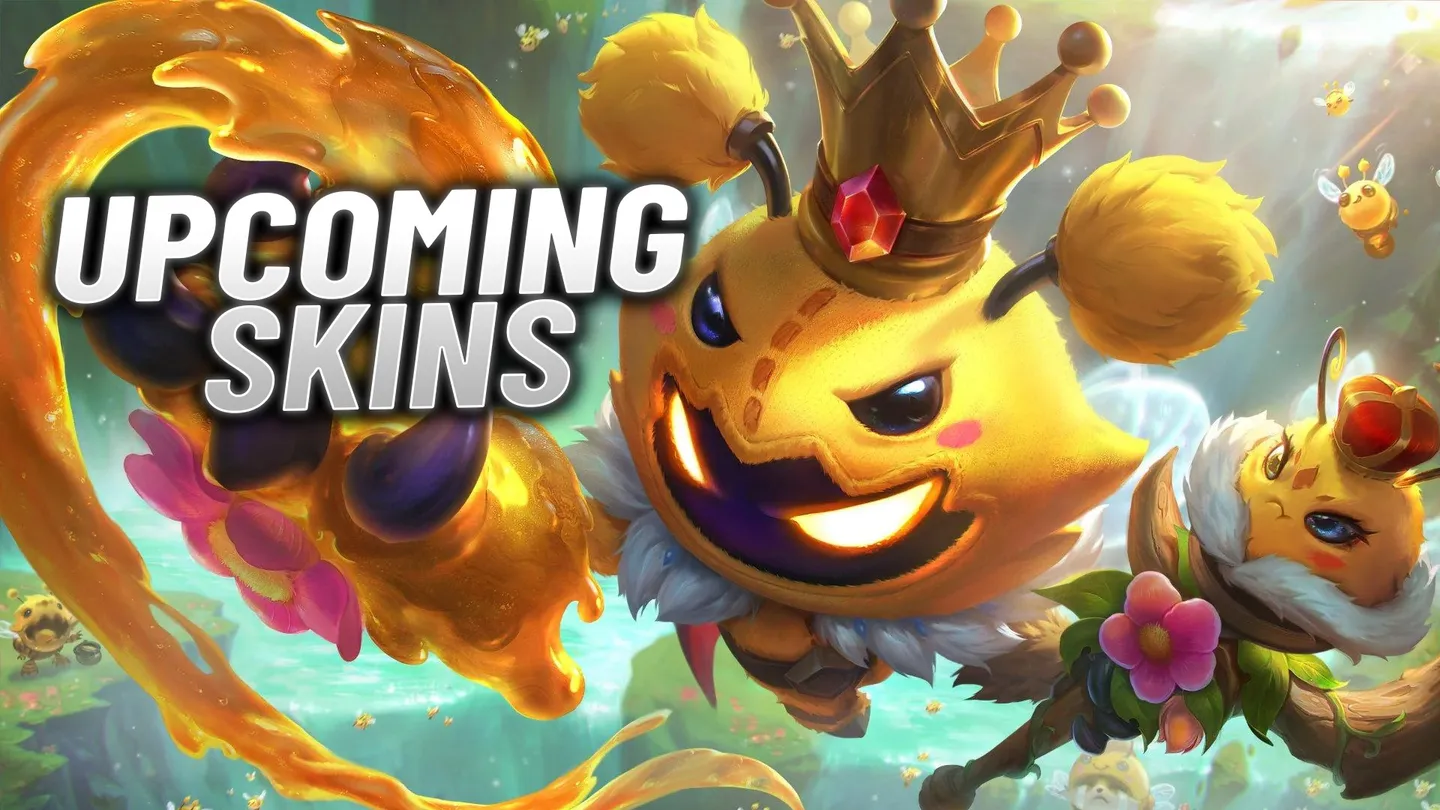 As we approach the end of 2023, Riot Games shows no signs of taking a holiday break; in fact, quite the opposite! The holiday season is traditionally a bustling time for gaming, marked by the release of special events and cosmetics. In this article, we'll explore some leaks and fan theories surrounding upcoming League of Legends skins in 2023 and the early hints for 2024.
Confirmed: T1 Champion Skins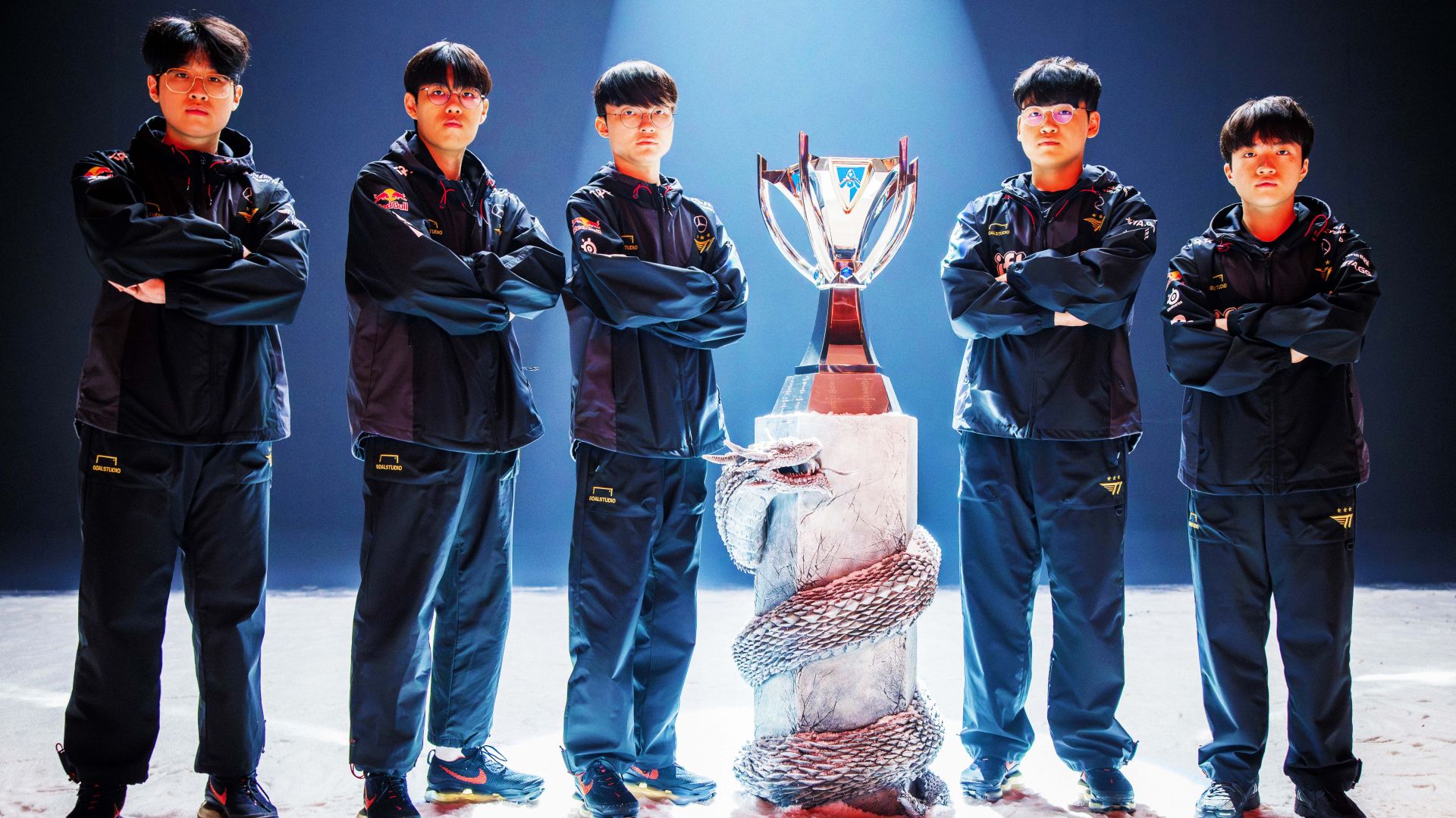 In line with tradition, the winners of the League of Legends World Championship receive their unique skins. T1 emerged victorious in 2023, and fans can eagerly anticipate the arrival of their dedicated skin line in-game.
As of now, players are in the process of deciding which champions will receive these exclusive skins:
Zeus: Jayce or Yone
Oner: Lee Sin
Faker: Likely to choose based on fan preferences
Gumaysi: Jinx
Keria: Bard or Renata (Bard is the most likely choice)
In conclusion, we can confirm two new skins for Jinx and Lee Sin. For more details on this upcoming line, read further here.
Confirmed: Patch 13.23 - Camille & Winterblessed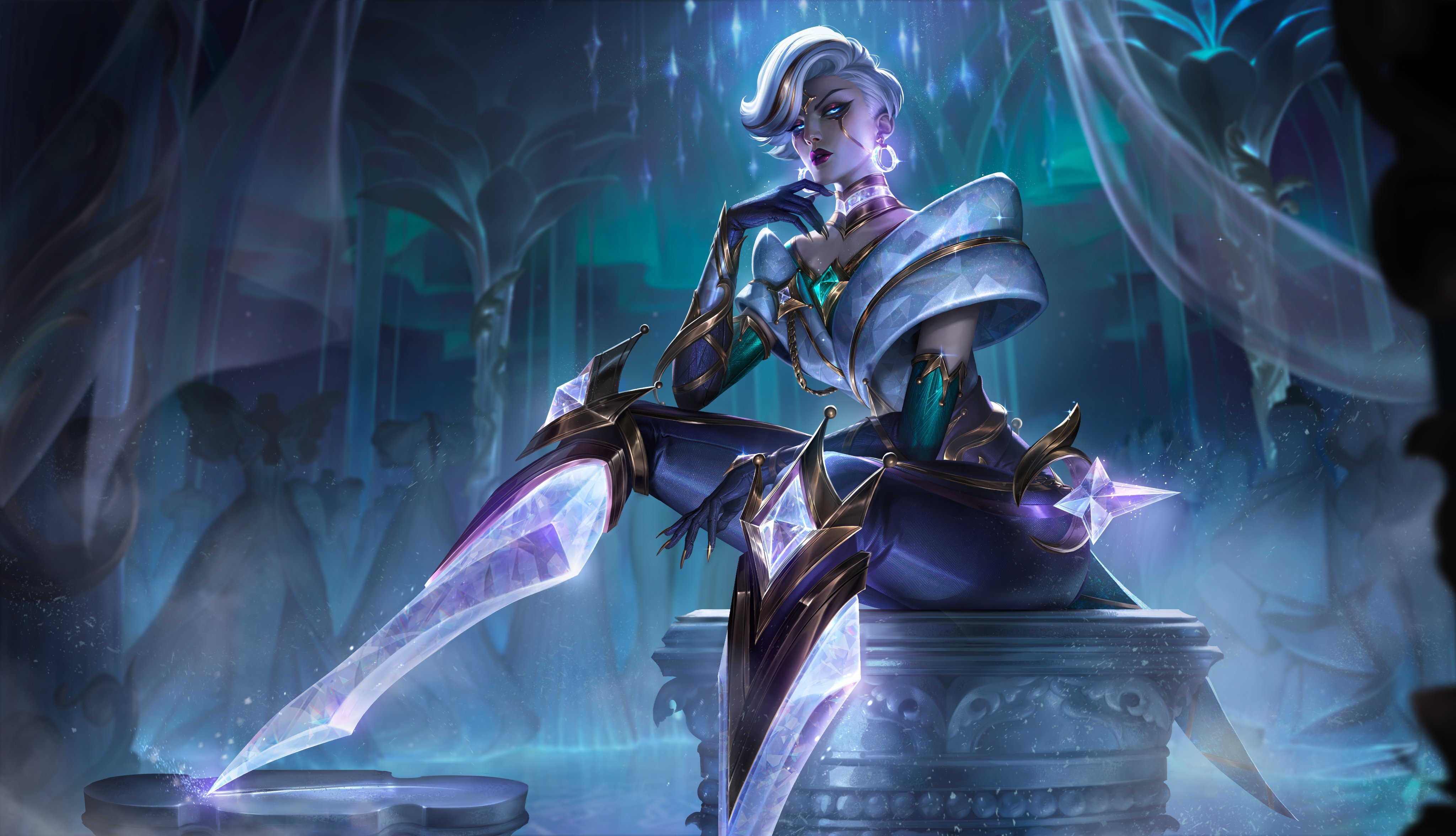 Rumors suggested that the 13.23 Patch will introduce a Prestige Camille skin, accompanied by a Winter skinline. Winterblessed was the front-runner, although a leaked skinline named Rolling on Ice features champions engaging in ice-skating—a theme that aligns perfectly with Camille's graceful movements.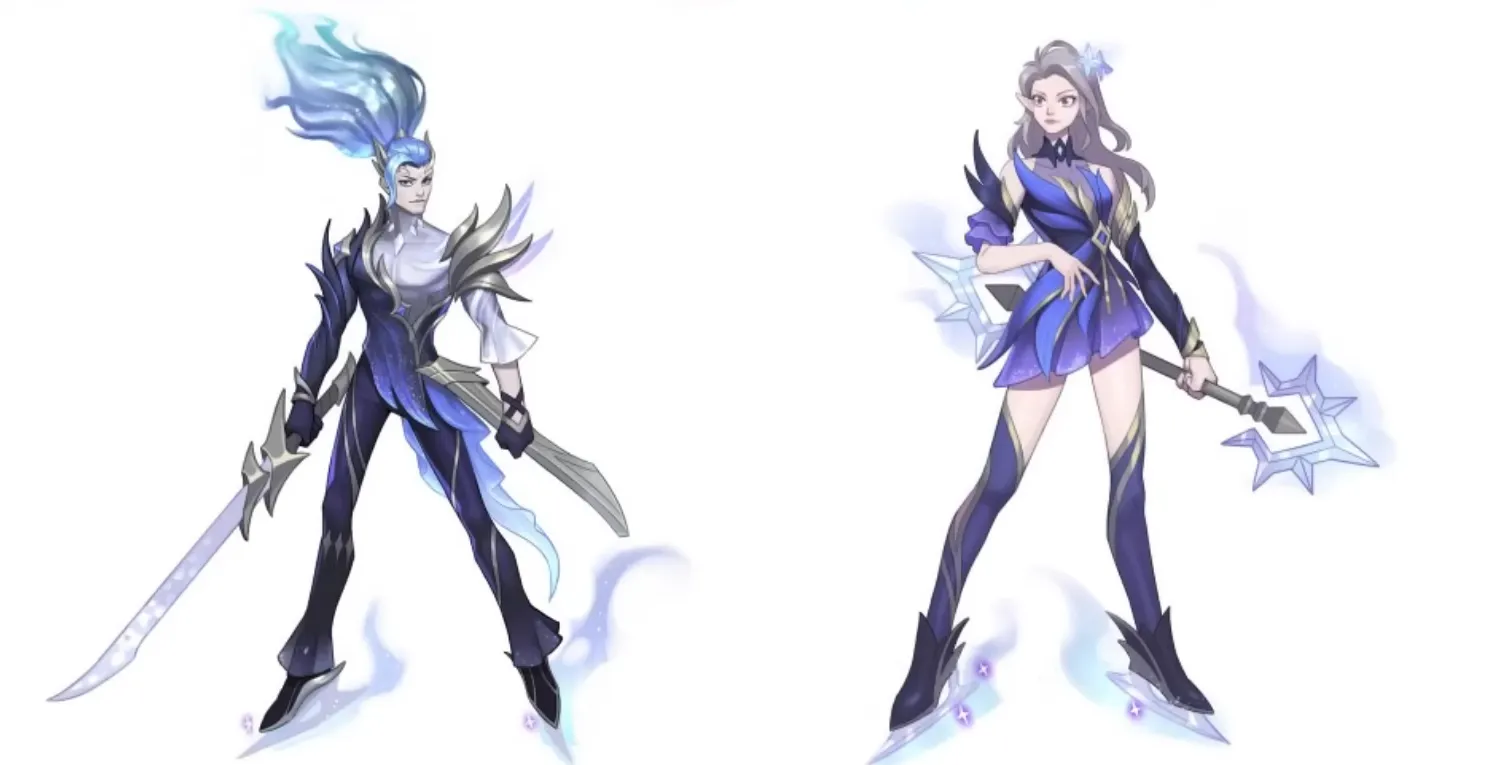 Winterblessed has already been confirmed and the skins are already reviewed on SkinSpotlights. We'll be trying out the Thresh and Sylas skins very soon. Other rumoured champions for this skinline are Senna, Annie, Hwei, Lucian, Sylas, Thresh, Hecarim.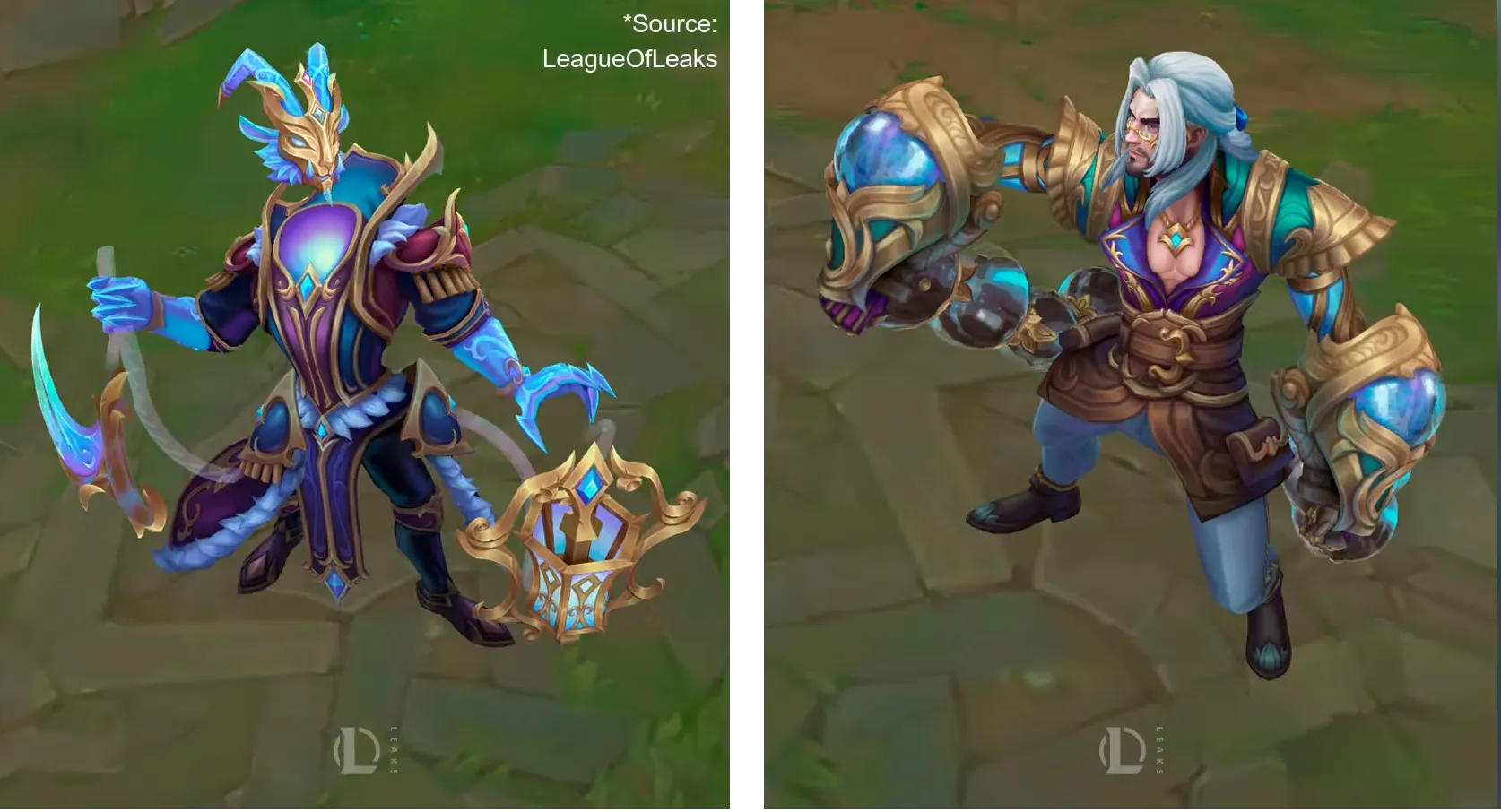 Edit: As of November 20th, the Winterblessed skin line has been confirmed, including all the listed skins above and a Prestige Camille Skin. It seems the Rolling on Ice leak was inaccurate (for now).
Confirmed: Patch 13.23 - Crystalis Motus Ashe - Mythic Skin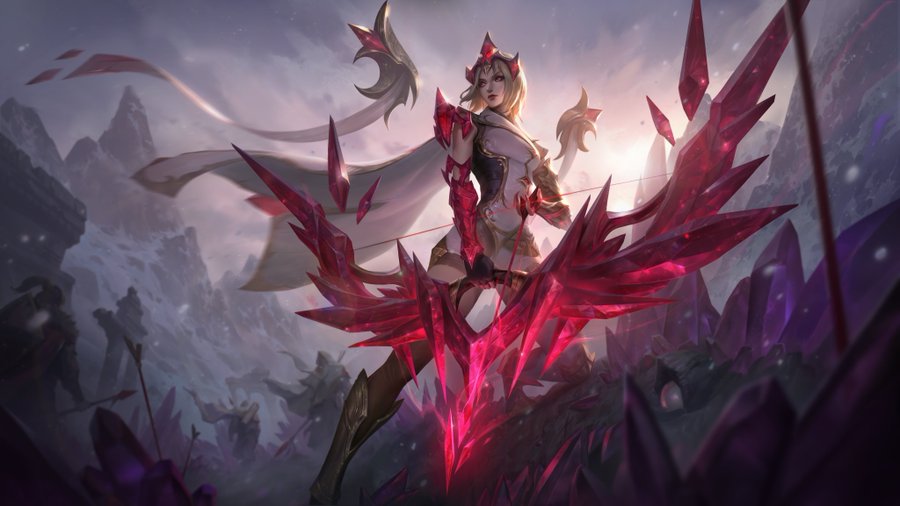 Earlier this year, Taliah and Ashe were confirmed as the next two Crystalis Motus Skins. With Taliah's release in August, fans anticipate Ashe's debut in the Mythic Shop in patch 13.24.
Edit: As of November 20th, the skin was confirmed officially by Riot.
Patch 13.24: Bee Skins (Confirmed) & Victorious Skins
Patch 13.24 is expected to introduce "filler" skins—additions that may not be as significant. The Bee line has already been confirmed, featuring Vel'Koz, Blitzcrank, and Veigar.
As we approach the year's end, we're also gearing up for the annual release of Victorious Skins, earned by playing Ranked and achieving Honor Level 2. This skin line has already featured Jarvan IV, Janna, Elise, Morgana, Sivir, Maokai, Graves, Orianna, Aatrox, Lucian, Sejuani, and most recently - Anivia.
2024 Skins
While it's early for 2024 leaks, indications point toward a new addition to the Porcelain skinline, possibly in patch 14.1.
As the Chinese Year of the Dragon approaches, speculation arises about a Shyvana or Aurelion skin, or even the introduction of a new Dragon Champion. However, fans note that champion choices don't always align with the Chinese New Year theme.