Suicide Squad: Kill the Justice League – Everything We Know So Far
Release date, characters, and storyline—here's all that has been revealed about the upcoming SSKTJL game.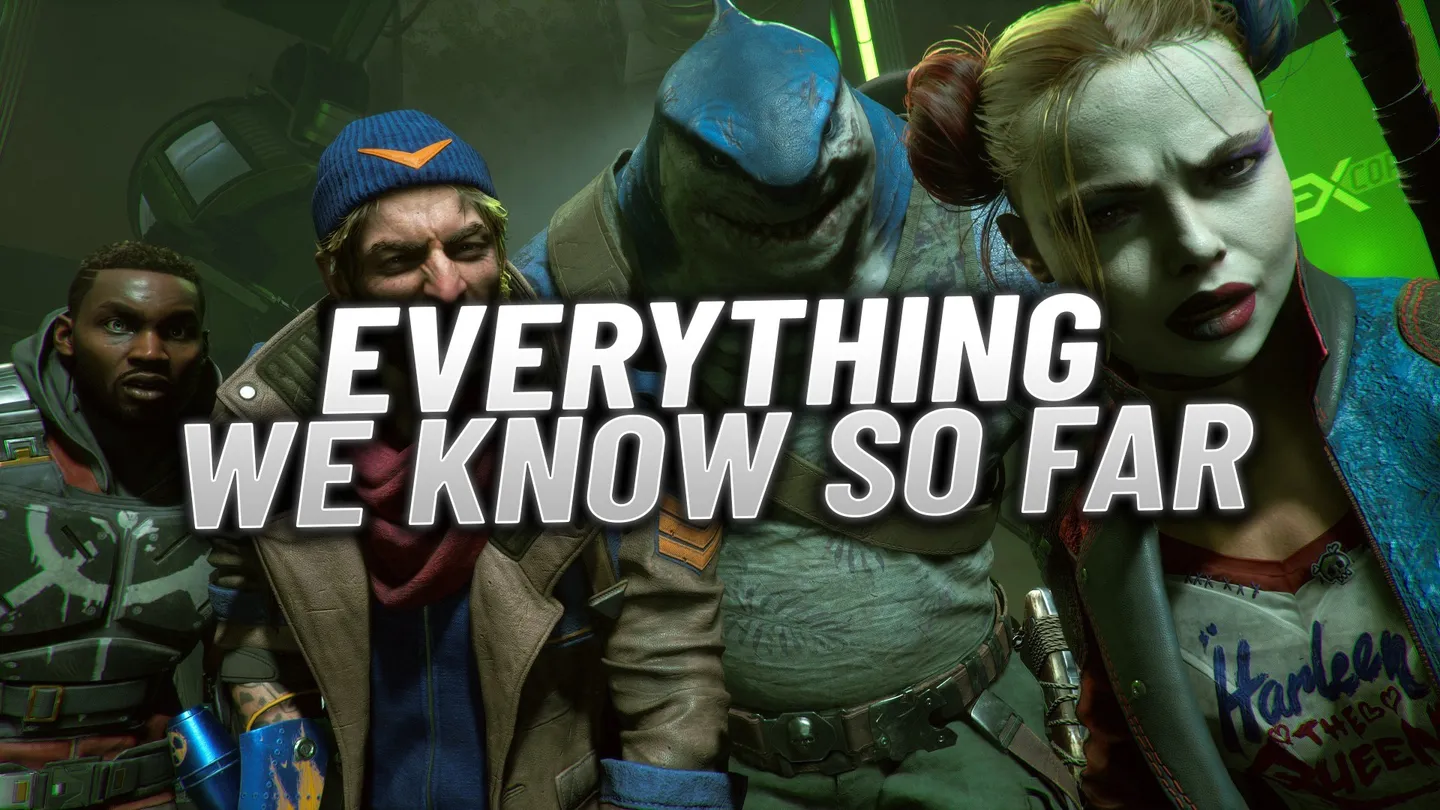 Suicide Squad: Kill the Justice League has stirred up widespread discussions as a third-person shooter game, featuring beloved DC characters. Developed by Rocksteady Studios, the creators of Batman: Arkham, this game introduces the squad of anti-heroes, known from comic book series and two feature films. Here's everything revealed about this upcoming game.
Official Release
The official release date for Suicide Squad: Kill the Justice League is February 2nd, 2024. The game will be available on Xbox Series X/S, PS5, and PC. Pre-orders are currently open, with the base game priced at $69.99 and the Deluxe Version, which includes additional outfits and weapons, at $99.99. Pre-ordering grants players 72 hours (3 days) of early access.
Characters & Storyline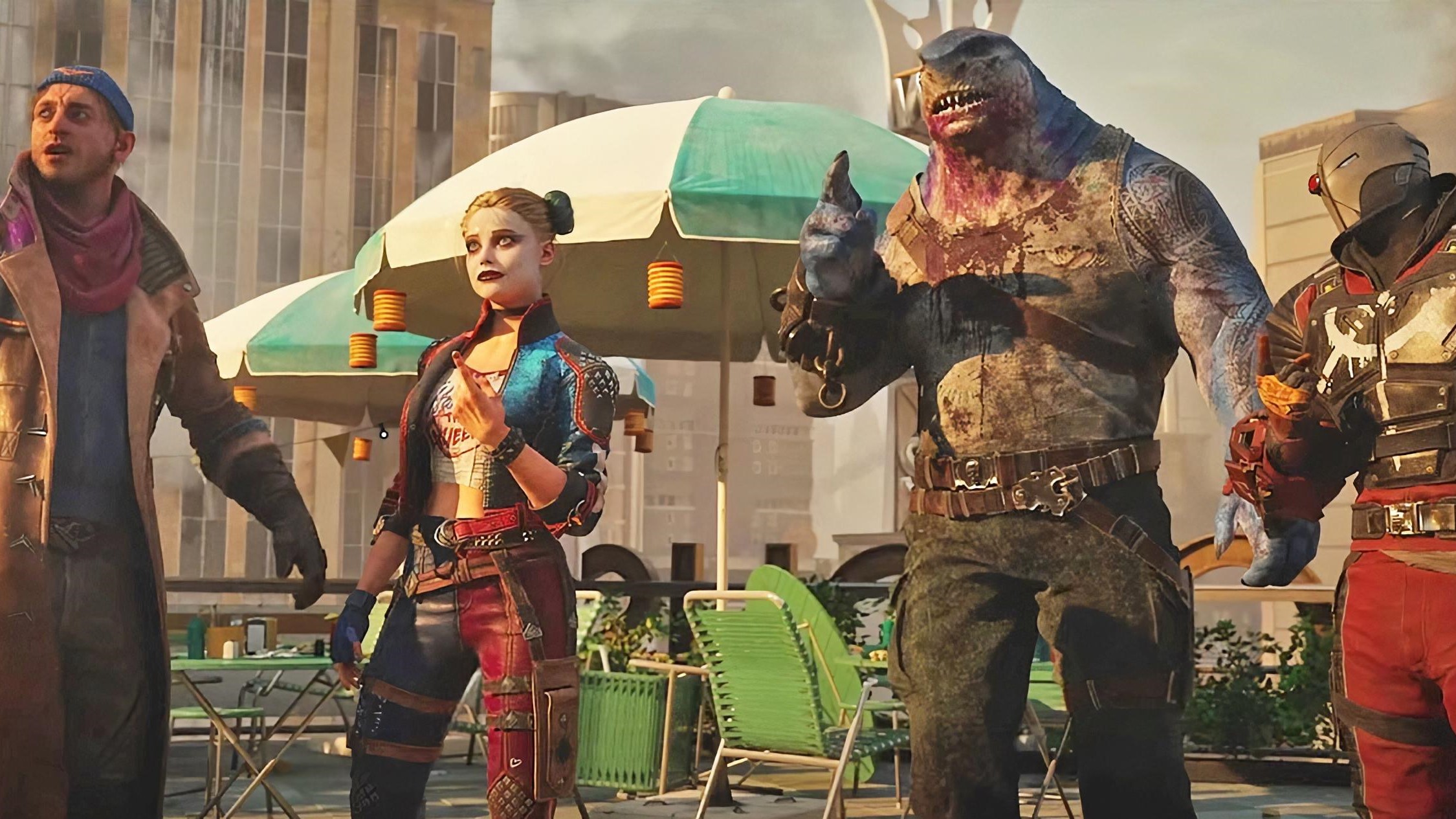 The official trailer showcases familiar faces from both the comic book series and movies, including Harley Quinn, Deadshot, Captain Boomerang, and King Shark. Tasked with a mission to eliminate The Justice League, who have fallen prey to Brainiac's influence, players will encounter iconic DC characters such as Batman, Wonder Woman, Green Lantern, The Flash, and, in the classic "superhero gone wrong" scenario, Superman. The challenge is particularly formidable as the story unfolds in Metropolis. Inside videos also reveal The Penguin, now established in Metropolis and running a business, adding an interesting mix of characters from the entire DC Universe.
Metropolis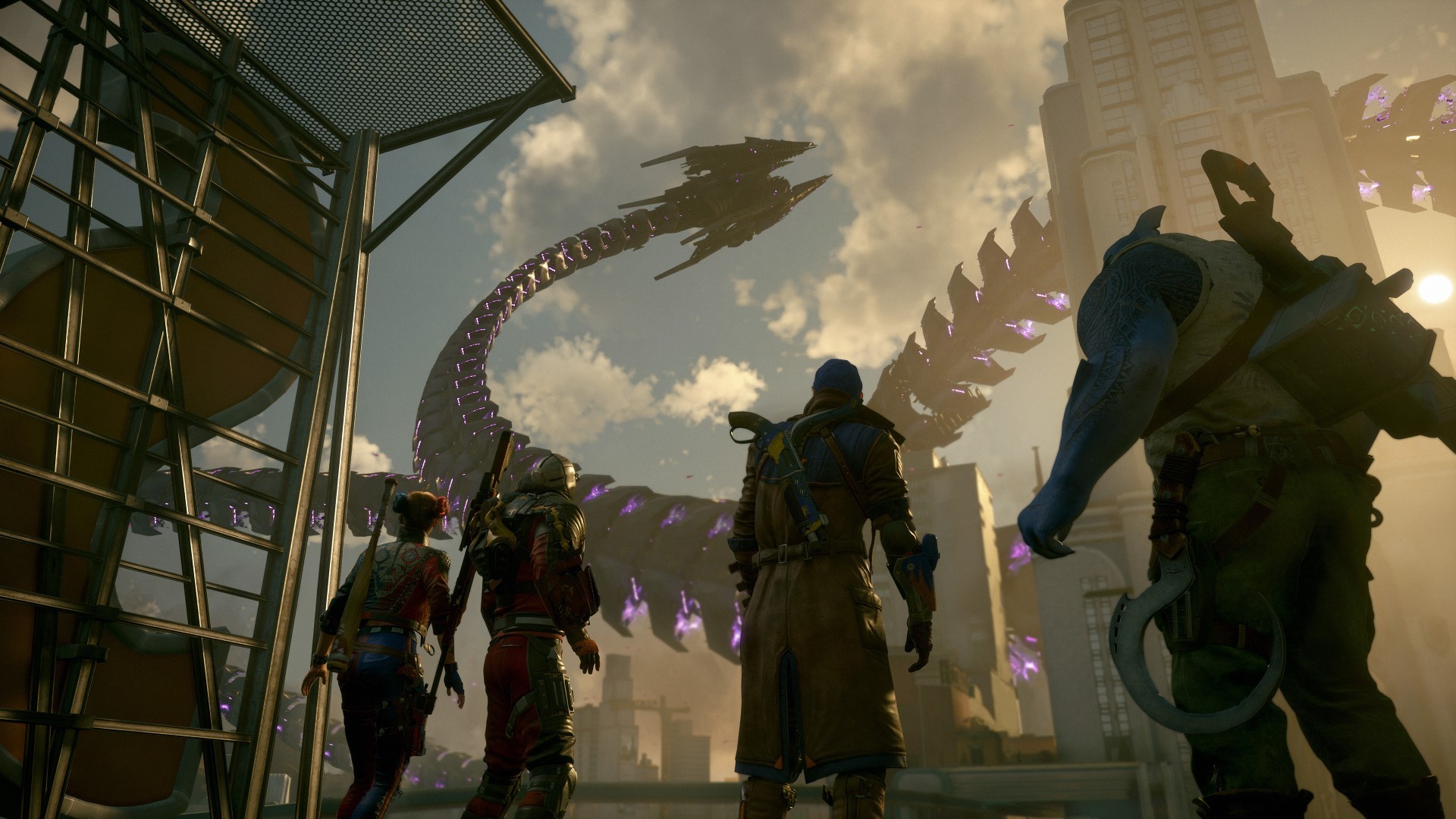 The city promises to be twice the size of Gotham in Batman: Arkham, providing ample space for exploration and side quests. Without the protection of The Justice League, Metropolis is depicted in a dire state, with civilians either dead or transformed into Brainiac soldiers. Described as a battlefield, players can freely traverse the terrain, utilizing their mobility in battles and exploring vertically. Unlike the dark and mysterious Gotham, Rocksteady Studios takes a different approach to Metropolis, presenting it as a brighter, more colorful setting that aligns with the Suicide Squad's aesthetic. Metropolis becomes an arena where traversal plays a crucial role. Each character employs unique methods, such as Harley using Batman's grapple and drone, Captain Boomerang relying on Flash's Speed Force Gauntlet, King Shark leaping and dashing mid-air, and Deadshot flying with a jetpack.
Mechanics and Playstyles
The game introduces distinct playstyles and mechanics for each character. Harley relies on movement and momentum, King Shark is a tank with various weapons, Captain Boomerang utilizes teleportation and boomerangs, and Deadshot excels in ranged combat.
Harley: Baseball. Relies on movement and momentum.

King Shark: Tank. Uses Shotguns, Heavy Weapons, Assault Rifles, Cleavers, Knives, and Sickles.

Captain Boomerang: Boomerangs, Sniper Rifles, SMGs, Shotguns. Utilizes Movement (teleportation).

Deadshot: Sniper rifles, Assault rifles, Pistols.
Combat mechanics, available to all characters, include Juggle Kills, Counter Shot, Shield-Harvesting Strikes, and Suicide Strikes, offering a variety of strategies.
Juggle Kills: Juggle an enemy with a melee attack to cause all shots from your guns to deal guaranteed critical damage for a limited time.

Counter Shot: As the name suggests, players can interrupt the enemy's attack, similar to what we've seen in Batman: Arkham Knight.

Shield-Harvesting Strikes: After a melee strike, you may break enemy shields and recharge your own shields.

Suicide Strikes: Takedown mechanic that allows players to eliminate an enemy with a single hit.
Commentary
The audience response is mixed. As with anything DC-related, some are quick to express criticism. This reaction is not surprising, considering the tendency for bandwagon hate towards DC content, particularly related to The Suicide Squad and The Justice League. The game has already faced a wave of criticism. This being the first content release in 8 months, suggests that developers may have made changes. While some remain skeptical, others give Suicide Squad: Kill the Justice League the benefit of the doubt, considering it is developed by the same team behind the acclaimed Batman: Arkham Knight. The developers plan to release four seasons of the game, and only time will reveal how well it all works out.