New Season 14 Map Full Leak - League of Legends
The updates to the terrain in League of Legends Season 2024 are upon us with the new layout shifting the entire meta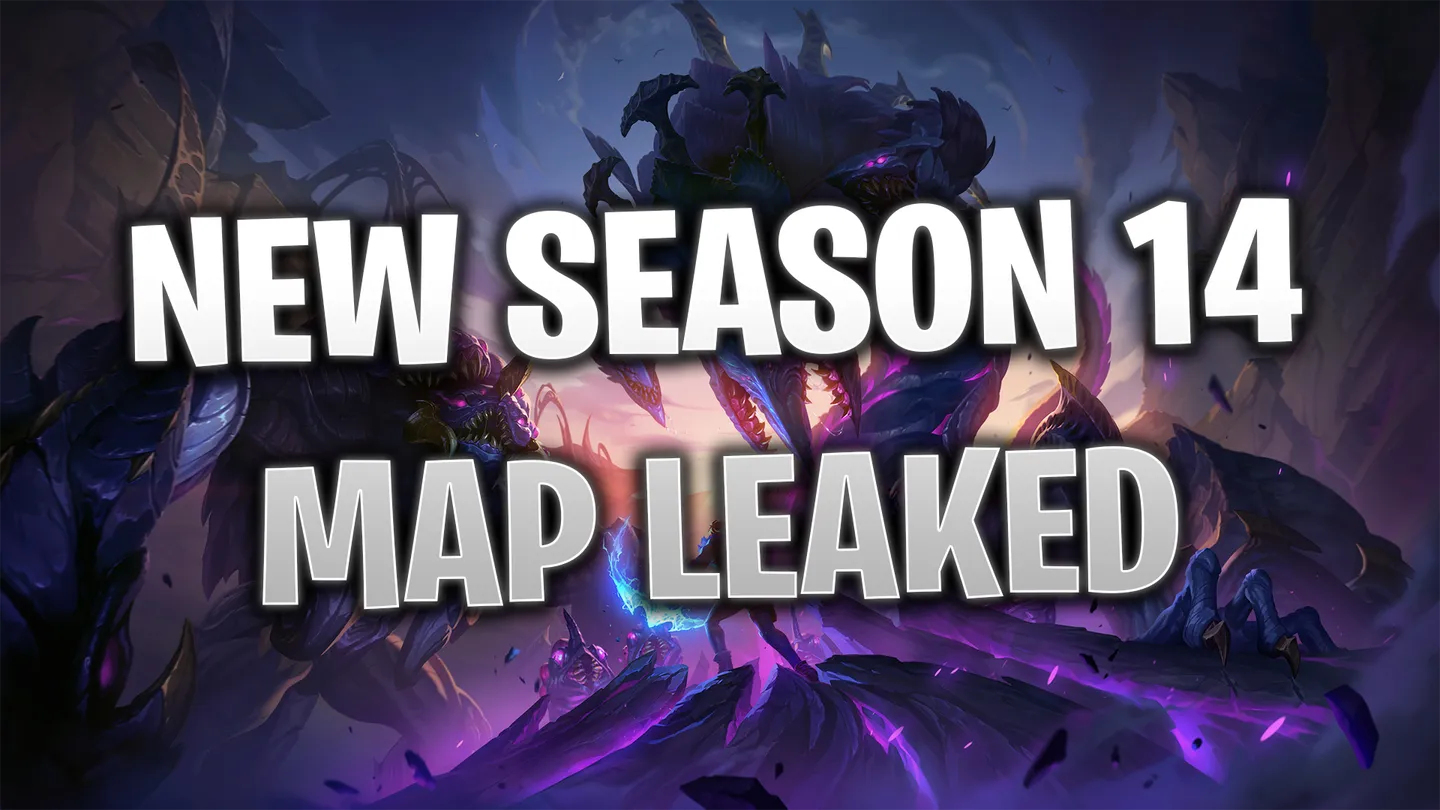 Riot Games has been working on these map changes for over 11 months, and we are finally getting to see just how much the game will be changed for the upcoming Season 14 of League of Legends.
Although some changes might still be not final, we can be certain that the Void energy corruption theme will be central for the upcoming year.
We will go over all of the major leaks and updates to Summoner's Rift so we can get a better understanding of how the meta will change and ensure that you will be ready for Season 2024.
LoL Season 14 Map Terrain Changes
Most notably, we start off with the massive changes to the terrain in League of Legends. All of the lanes, jungles, and neutral objectives will be drastically changed. We can begin with the top lane. Things are getting spicy for Season 14.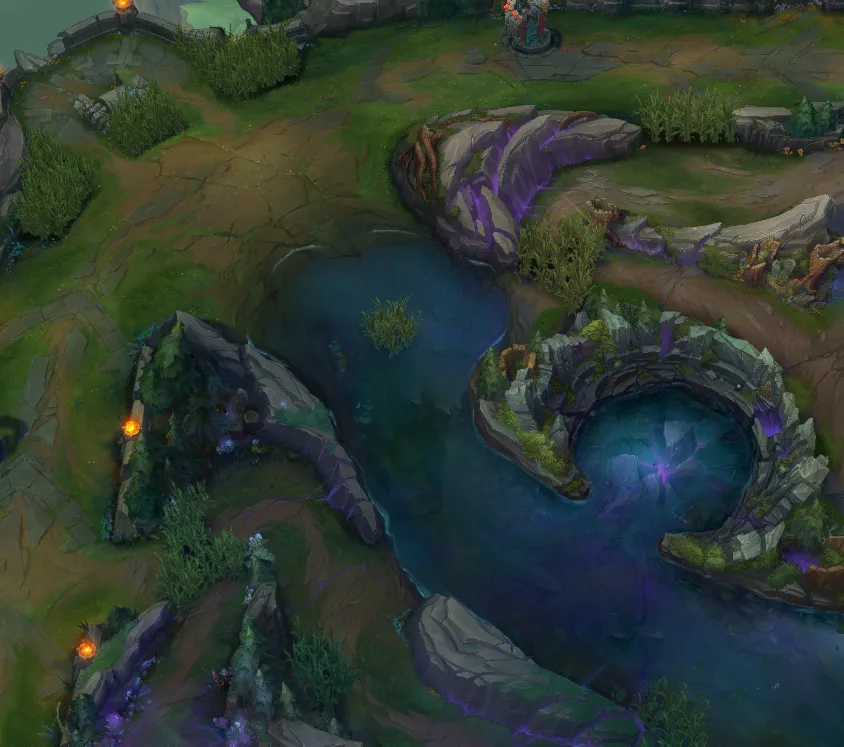 Wider access to the river, and a small brush in the middle of the entrance instead of the one we are used to seeing on the Blue Side wall. This will heavily impact the top lane, as it will not be an island as many players complain frequently regarding this area.
We move onto the mid lane. Hopefully, immobile mages won't have a hard time dealing with these changes in the upcoming Season 2024.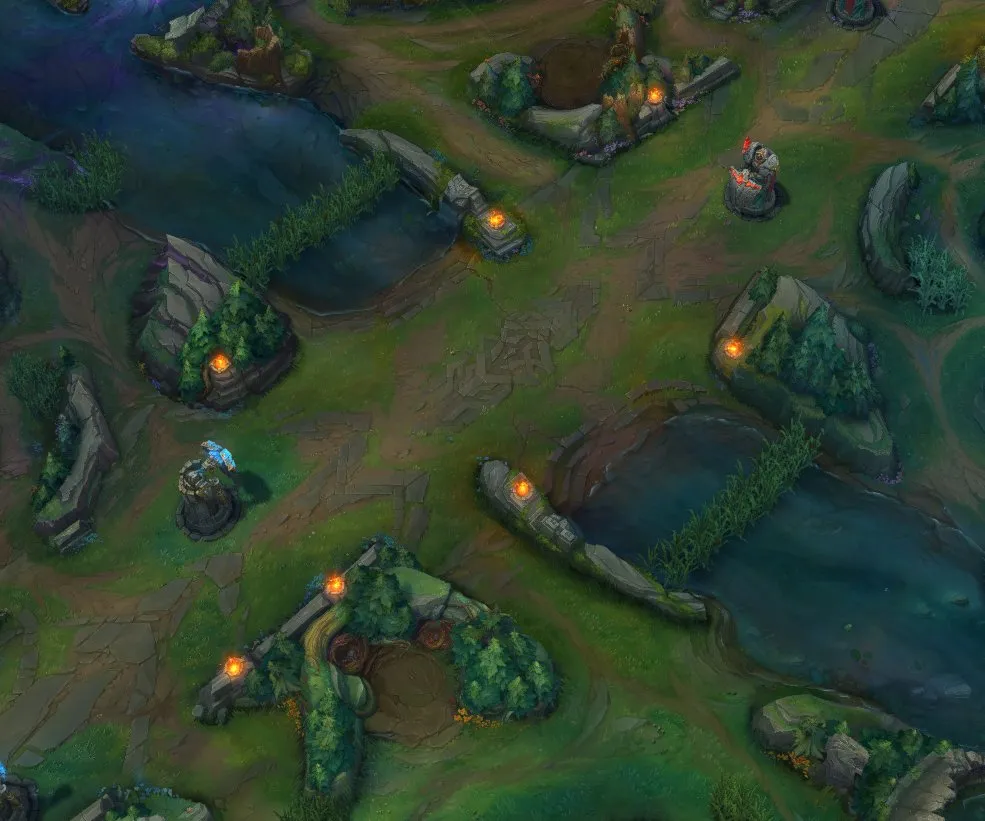 The brush has been moved back slightly, providing more safety for less mobile champions, as the more open terrain will lead to more ganking avenues with mid laners not being so safe under their turrets.
Now we move to the bot lane where there will be even more dangers lurking around for the ADCs and supports to handle.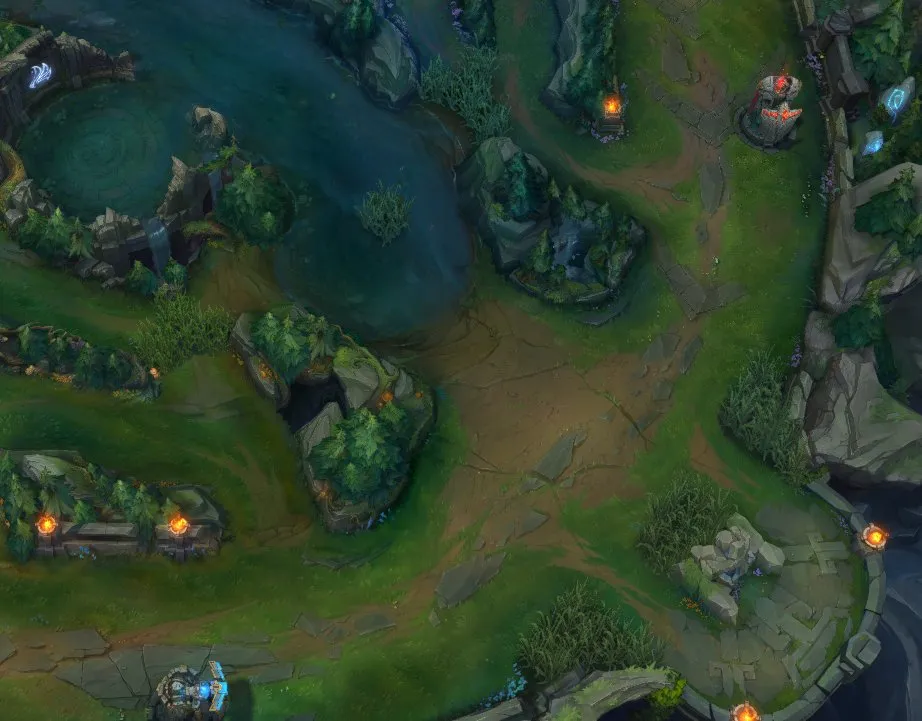 Following the same layout as in the top lane, river access will be quite wider, allowing for better mobility to contest neutral objectives. More importantly, there is no longer a ramp leading to the Red Side, so the bot laners will also be more vulnerable to ganks and dives.
LoL Season 14 Neutral Objectives Changes
Now here comes the fun part where Riot Games has been cooking for Season 2024. A lot of fresh new ideas to shake up things on the Rift as it seems that like the dragons, Baron Nashor will also be getting three separate forms. Let's take a look at all three of them.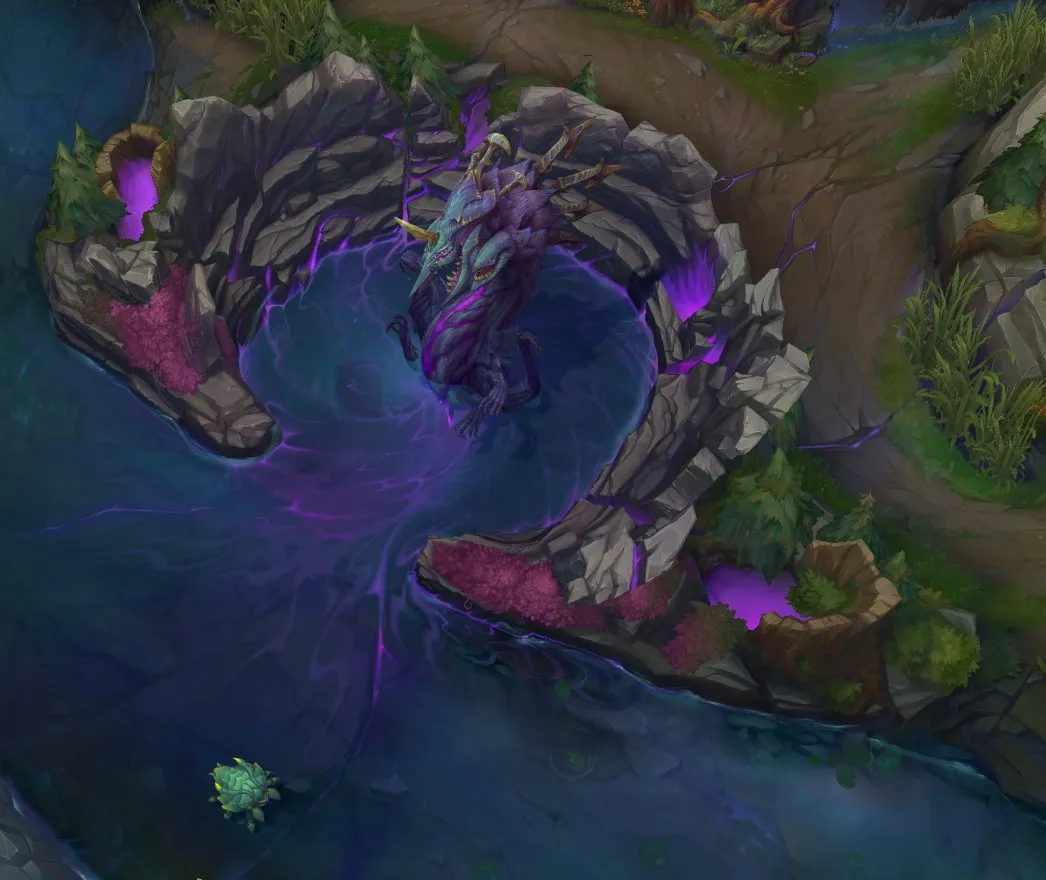 This version of Baron will not be changing the pit upon spawning, but that does not make him any less dangerous. Hist attacks will blast all nearby enemies with lightning from above, so you better watch out.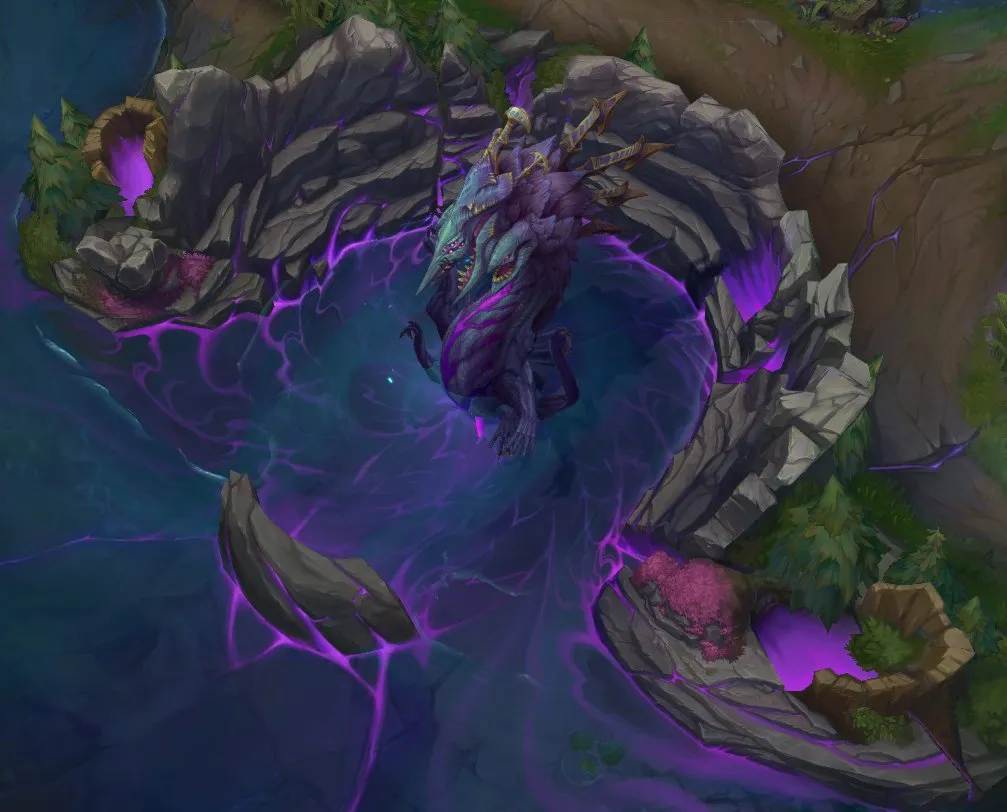 This version will create a small wall in front of him, so it won't be as easy to access the pit for any contesting team trying to get his buff. Creates a wall in front of the pit. He now also has hands to pull champions toward him, so nobody will be safe from this Void wyrm's reach.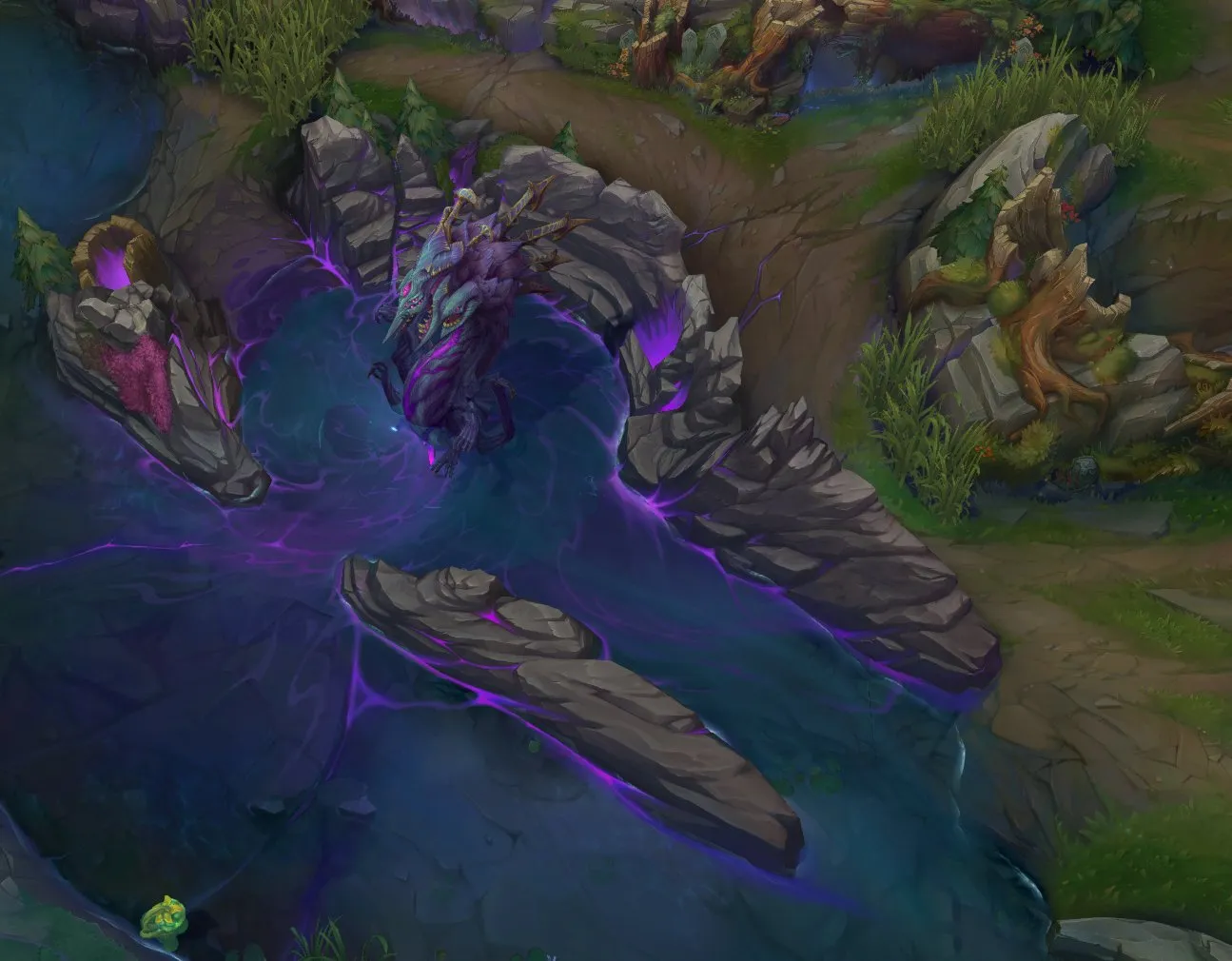 Now this Baron Nashor is the real deal. He will close off the front and open up both sides, creating a tunnel so that both teams are able to contest him on equal footing. His new attack will also open a Void Rift that creates a damage-over-time zone within the new tunnel pit.
Void Corrupted Camps
All versions of Baron will corrupt Summoner's Rift, making the Scuttle Crab tankier and upon death releasing a burst of vision. Other camps will also be affected by the Void energy's corruption.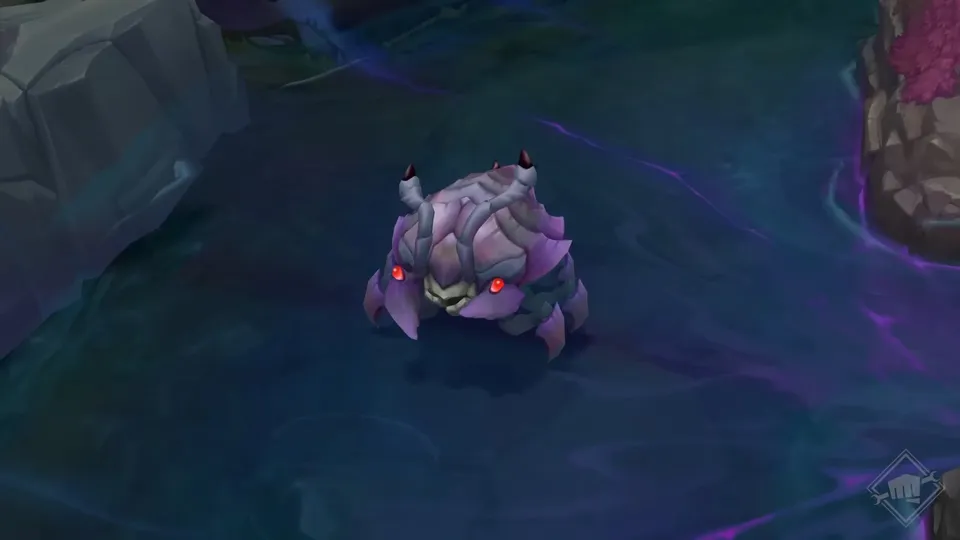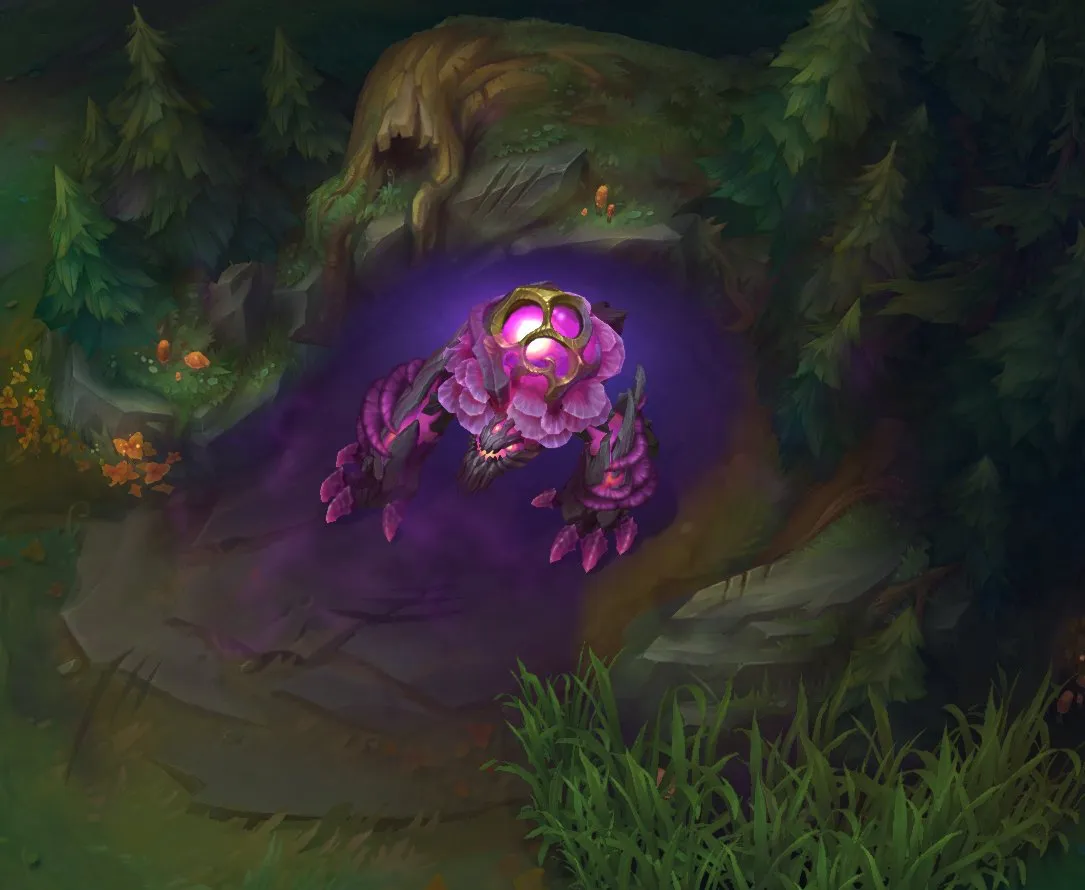 Both the Red and Blue Buffs will also grant their respective buffs to all teammates who are alive.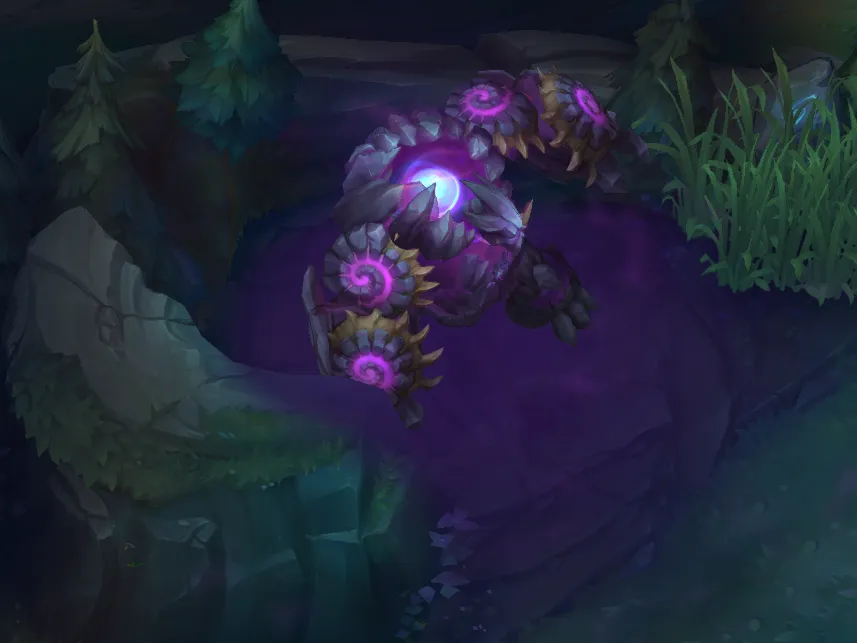 We will also be getting a new Herald that spawns at 14 minutes. It will also include a new mechanic, similar to Nexus Blitz where you can hop inside and steer it like the battle sled. It will deal bonus damage to turrets this way and will knock up enemy champions.
After colliding, the champion riding it will be knocked out.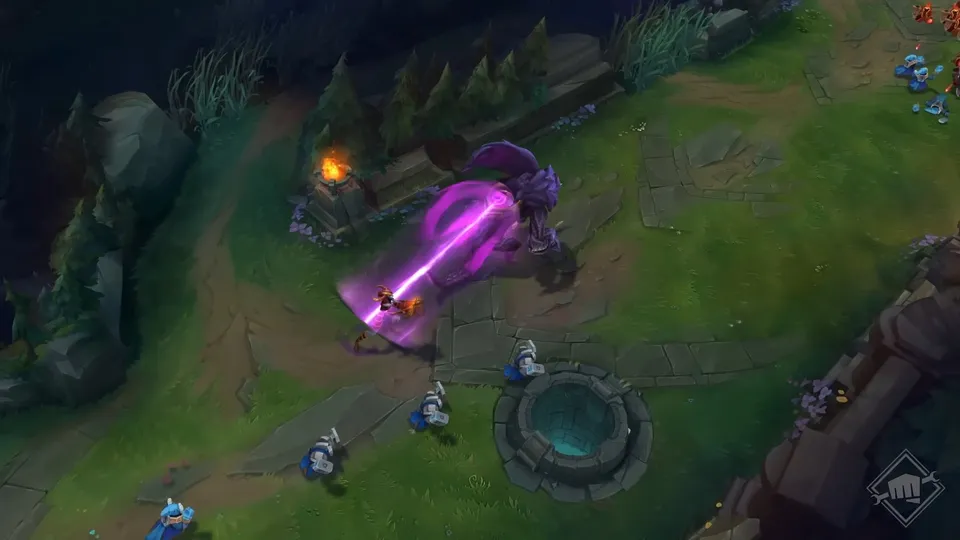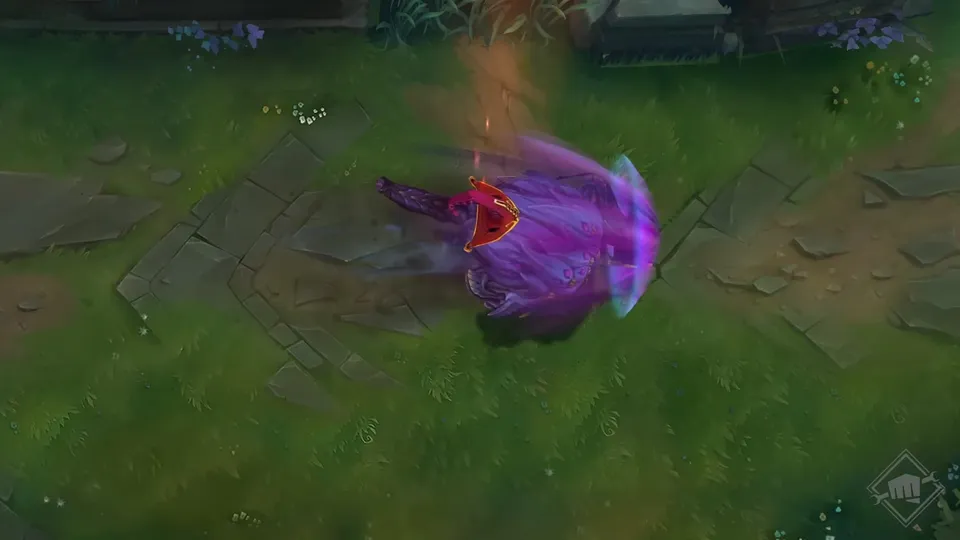 There will be also a new pre-Herald objective called Voidgrubs and Voidmites. They will replace the Herald until the 14-minute mark, and 3 Voidgrubs will spawn at minute 5 of the game. A maximum of 6 can spawn during every game. When you aggro the Voidgrubs, they will spawn Voidmites to attack enemies.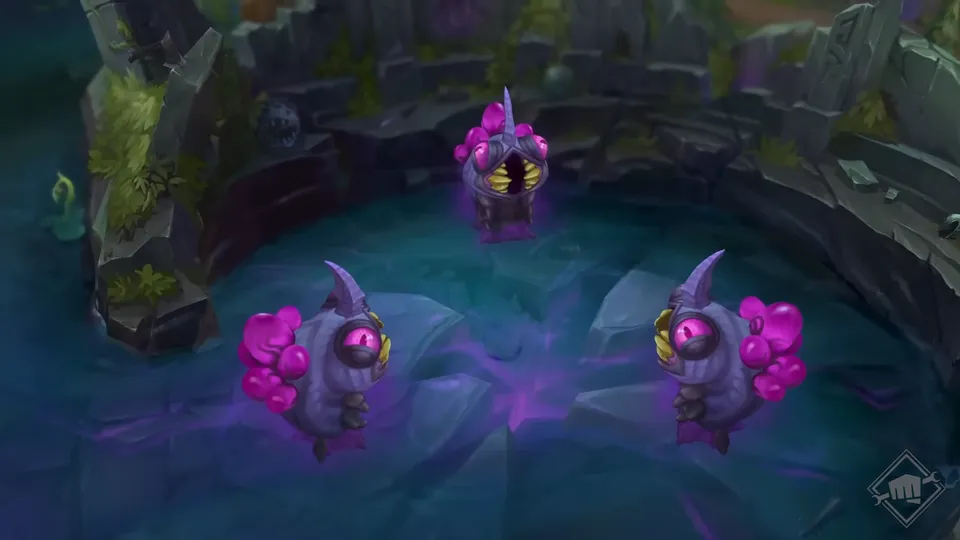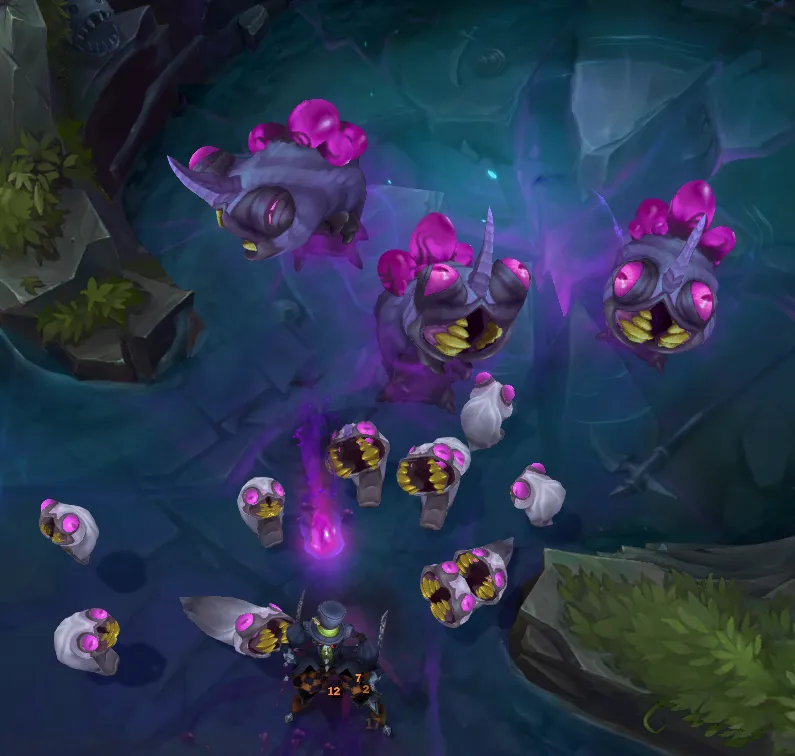 By slaying Voidgrubs the player will be granted the Hunger of the Void buff, providing damage over time and bonus damage to structures.
This buff stacks based on the amount of Voidgrubs taken down. By slaying 5 or 6, it will cause the player to periodically summon 1 or 2 Voidmites, which will help take down enemy structures.
Summary
All in all, Rioters are set out to release one of the most ambitious seasons for League of Legends, as Season 14 will bring massive changes to the gameplay, meta, and overall fun the players can experience with the new LoL map bringing even more variety and replayability to your matches.
Make sure to brush up on your skills, as the new season will be hitting the Rift in January 2024, so stay tuned for more updates and information regarding League of Legends.