Fortnite Chapter 5 Season 2 Release Date Leaked & Other Details
Get details on Fortnite Chapter 5 Season 2 leaked release date, potential new features like first-person mode and more in this article.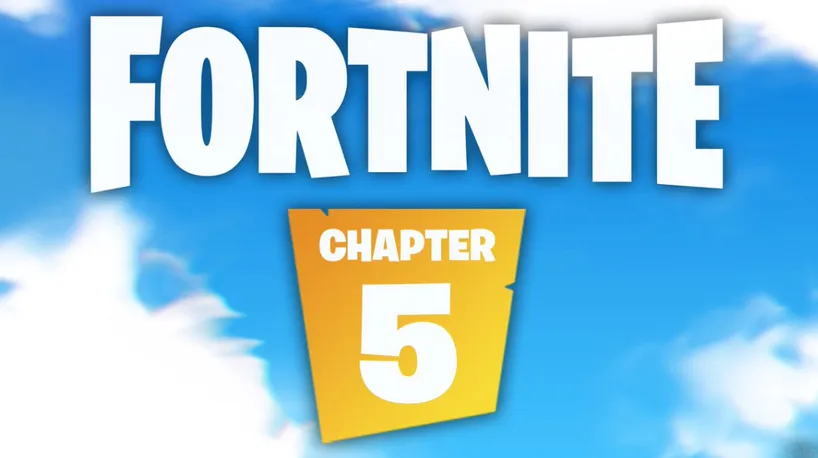 Fortnite's next big chapter is on the horizon based on recent leaks. According to the leaks, Fortnite Chapter 5 Season 2 release date will be on March 8, 2024. This lines up with Fortnite's standard season length if Chapter 4 Season 1 concludes in early 2024.
Fortnite Chapter 5 Season 2 Release Date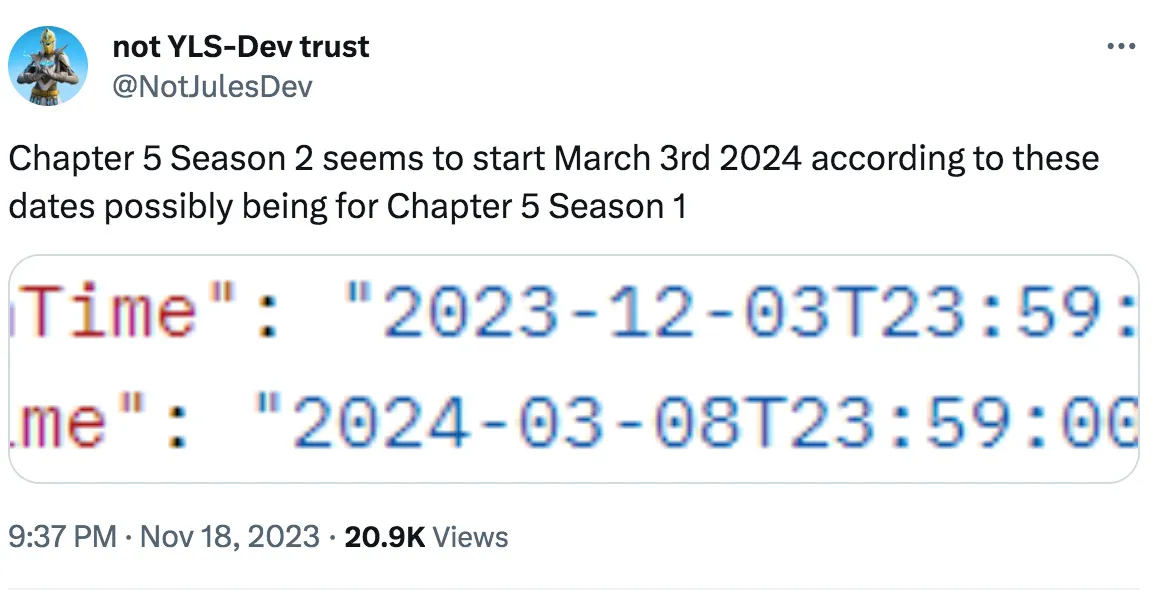 Fortnite Chapter 4 Season 1 has seen immense success, attracting over 40 million players. Now, according to Fortnite leaker @NotJulesDev, Fortnite Chapter 5 Season 2 may kick off on March 8, 2024. They posted hints about the leak on X. While the tweet mentioned March 3rd, the attached image clearly shows "3.8.24" - indicating the clearer date.
What to Expect in Fortnite Chapter 5 Season 2
Concrete details about Fortnite Chapter 5 Season 2 are still unknown. However, each new chapter typically introduces impactful changes like a fresh map. New weapons, vehicles, and mechanics are also likely. Epic will share official Chapter 5 teasers in the coming months via trailers, in-game hints, and more. Leaks will also unveil additional info closer to the launch.
First-Person Mode Rumored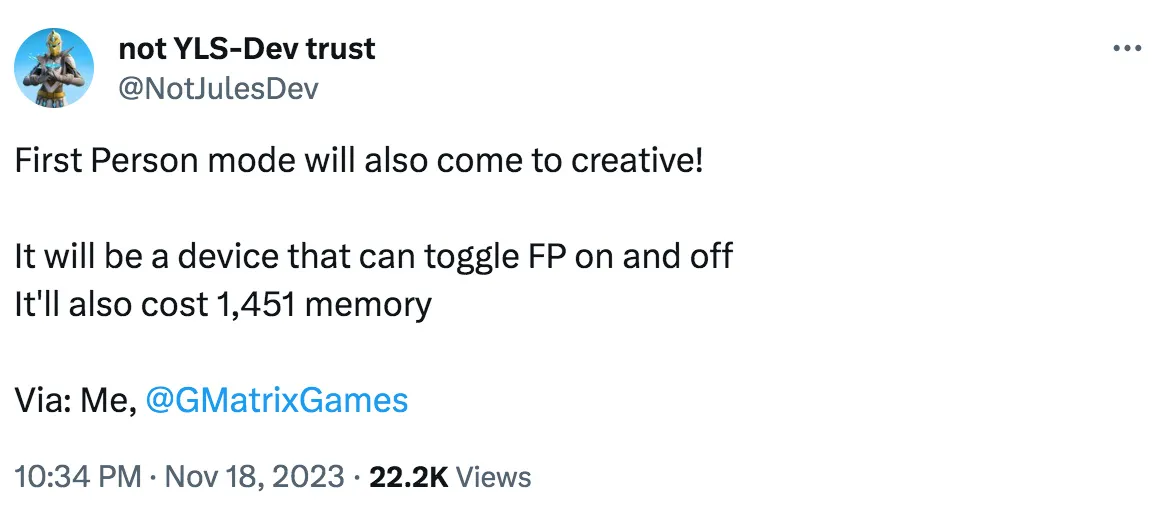 The same leaker also claims that Epic Games will finally introduce a first-person mode in Fortnite Chapter 5 Season 2. This is a highly requested feature from fans. Reportedly, there will be a device in Fortnite Creative to toggle first-person mode on and off. A first-person perspective would provide a totally new gameplay experience in the world of Fortnite.
Age Restrictions on Skins

Epic Games recently implemented age restrictions on certain Fortnite skins. This stops them from being used in Creative islands considered inappropriate. After fan criticism, Epic clarified that problematic skins will be auto-adjusted when used in child-friendly Creative islands.
New Voice Reporting
A new voice reporting feature is also coming to Fortnite Chapter 5 Season 2. This will let players submit audio clips as evidence when reporting bad behavior. This feature will further help protect younger players from toxicity.
Summary - Fortnite Chapter 5 Season 2 Release Date
While leaks point to a March 8, 2024 release date, this remains unconfirmed by Epic Games. Fortnite leakers are often accurate, but it's wise to be cautious. The official Fortnite Chapter 5 Season 2 launch date could shift prior to an announcement from Epic.
Still, the leaked date gives players a tentative timeframe for when to expect big changes in Fortnite. Stay tuned for more Chapter 5 Season 2 details as the rumored release approaches!